THE FRIGATE HERMIONE
Quai de l'Hermione Arsenal Maritime 17300 Rochefort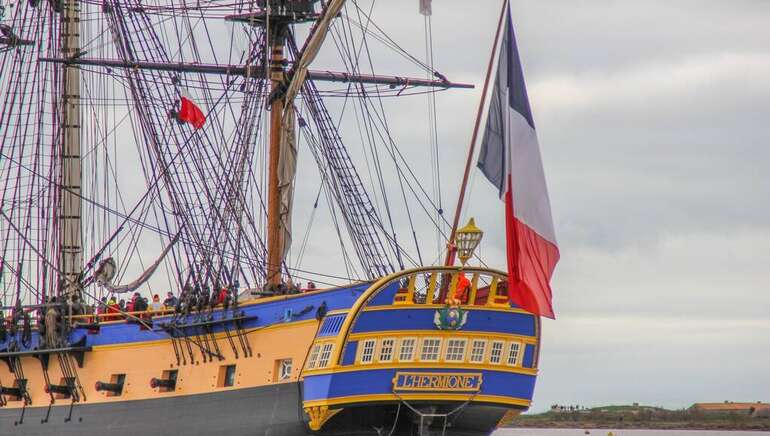 Quai de l'Hermione Arsenal Maritime 17300 Rochefort
In 1780, the Marquis de La Fayette sailed on the Hermione - a frigate built in the Naval Dockyard of Rochefort a few months earlier - to help the American rebels in their fight for independence.
In 1997, a new adventure began in Rochefort. Work on building a replica of the Hermione had begun at the old maritime dockyard, on the same site as the original construction. The shipyard is open everyday, and is a great way to discover how craftsmen such as carpenters, blacksmiths, etc. worked in the 18th century.

After 17 years of effort, hundreds of thousands of hours of work, the frigate Hermione is now the largest replica of an old ship ever rebuilt in France. The mast culminates at 47 meters, the value of 16 floors!
On April 18, 2015, the Hermione set sail to the East Coast of the United States where the stops were successfully chained.





Contact par
mail
* Required fields