PHARE DE LA COUBRE ET SON MUSÉE
Lieu-dit La Coubre (D25) 17390 La Tremblade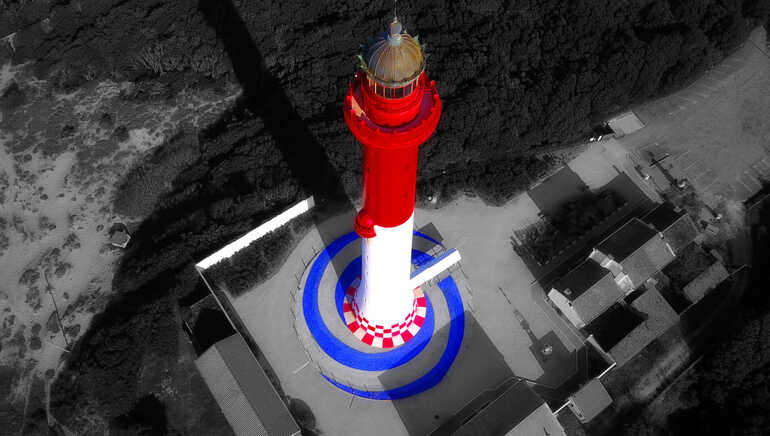 Lieu-dit La Coubre (D25) 17390 La Tremblade
After climbing 300 steps in a blue Opal interior, a 360° panorama offers breathtaking views of La Tremblade "Côte Sauvage" and its wonderful beaches, the Coubre forest, the Gironde estuary, and Oléron.
The visit continues in the lighthouse base with a museum relating this "light giant's" history and the different equipment required to function.
On site: an exhibition room and a shop. In July and August, a food truck is available for refreshments and throughout summer every tuesday and thursday during sunset, a commented climb of the lighthouse is offered.
Contact par
mail
* Required fields