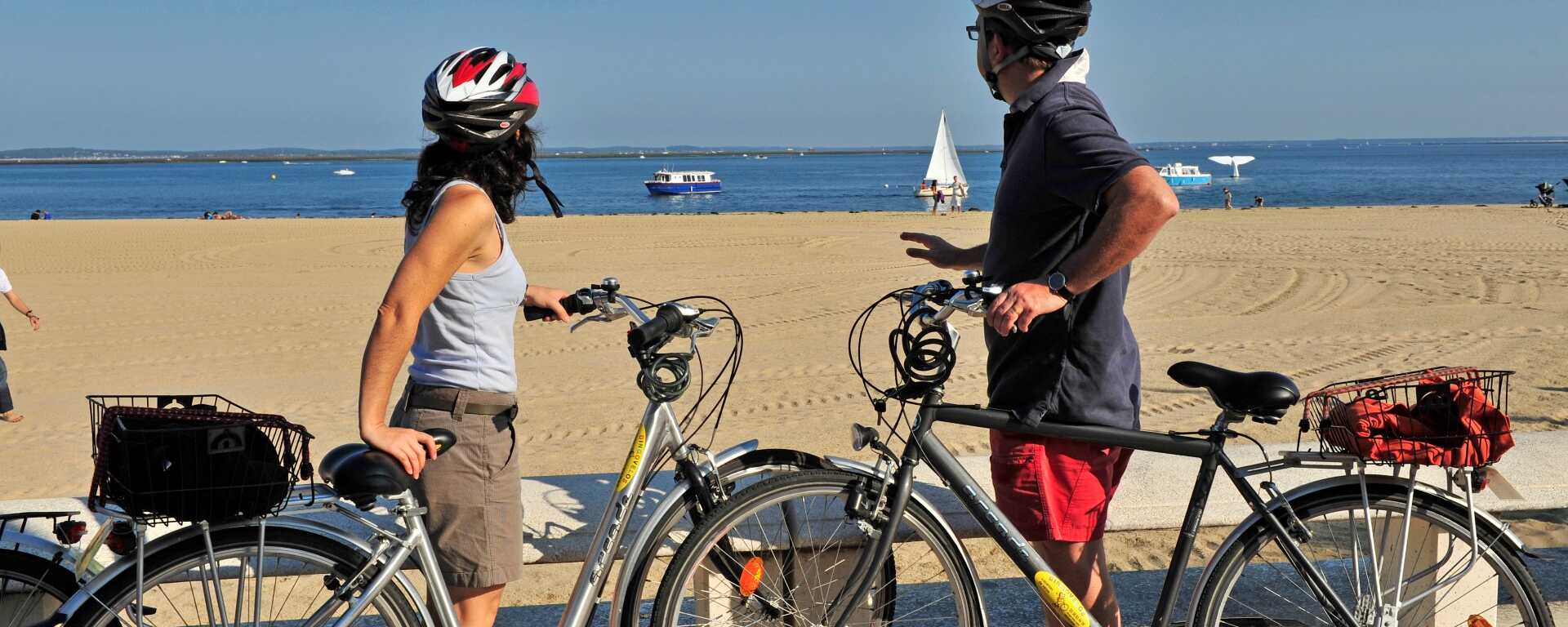 Get ready to roam !
What could be more exciting than setting off on your bike to discover new landscapes in your own time and explore a new stage each day? If well prepared, this (not too demanding!) adventure is within everyone's reach.
The routes described on this website all have at least easily followed signposting and are mostly on paths specially designed and developed for cyclists.
Here are our top tips if you are starting a bicycle route :
First read our advice carefully on the following pages: Your Bicycle and Prepare for your outing
Seriously prepare your trip and choose sections of route which meet your personal level of ability.  Opt for easier stages first
Anyone of average fitness should be able to cover 40kms a day.  This distance, when travelling at an average speed of 10kms/hr by bike gives you time to make several stops and discover the local heritage.  As the days go by, think about lengthening your daily distance
Fit in longer distances in the morning and leave early.  You will make the most of the day and you will have a margin of error should anything unplanned arise!
If possible, avoid peak seasons (15th July – 15th August) during which accommodation may be difficult to reserve for one night only.  Either side of this very busy time can be just as pleasant
Always have a plan B at the ready, with a train in case of the unexpected
Travel light, only take essentials with you!
Take your travelling best-friend with you: route guide
Did you like this?
You may also be interested in this...