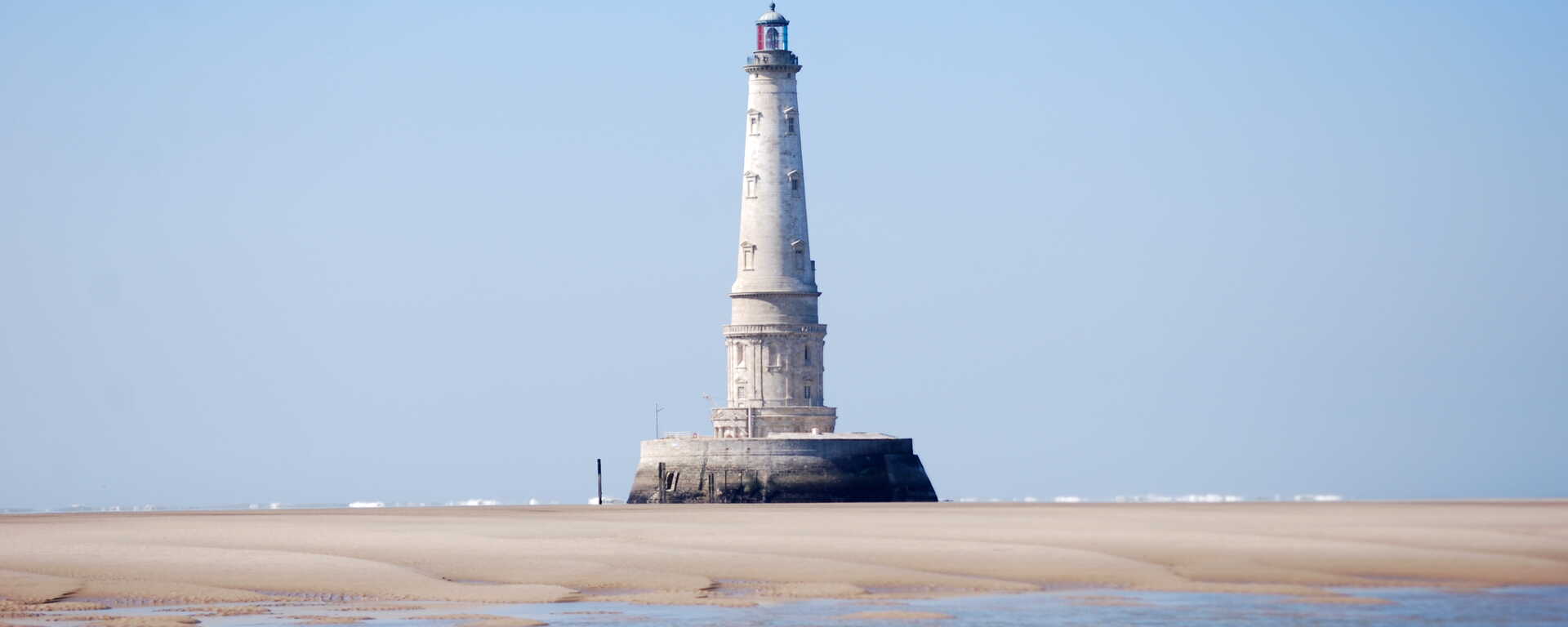 The Cordouan Lighthouse
Among the rare lighthouses classified as historical monuments, this 68 metre tall giant watches over the coast seven kilometres off the Gironde Estuary.
The oldest European lighthouse, its construction began in 1584 on the site of  lookout towers built in the early Middle Ages.  From the King's Apartment to the lantern room, passing through the Notre-Dame chapel, this 'Versailles of the Sea' can be accessed by climbing its 311 steps.  You reach the lighthouse by boat from Le Verdon-sur-Mer, at the northernmost tip of the Medoc peninsula.