By the water, In family, Nature & small heritage
45,90 km cycling route from Josselin to Peillac
There is a medieval feel to this stage of La Vélodyssée, both in Malestroit and in Josselin with their timber-framed houses and narrow streets. Called "the Pearl of the Oust", Malestroit readily opens up its treasures to curious pedestrians.
A pretty stage on a designated track of La Vélodyssée through a sinuous valley of the Oust with the foothills of the Landes and Lanvaux as a backdrop. After passing the confluence with the Claie, St Congard and the Guélin Lock provide very welcome breaks.
Itinerary
Easy going surface on this section with designated lanes.  Take care when crossing the Roc-St-André Bridge; follow the signs to change banks. Take care at the section under the bridge at Malestroit. Very easy-going surface between the Beaumont Lock and St Congard; uneven ground coming into Peillac.
Greenway
The regional cycle-path n°3 St-Malo > Rhuys crosses the Canal three times between Guillac and Malestroit.
Connection
Small, quiet roads to get to St-Laurent-sur-Oust.
Accommodation on the stage
Did you like this?
You may also be interested in this...
They did it!
favorite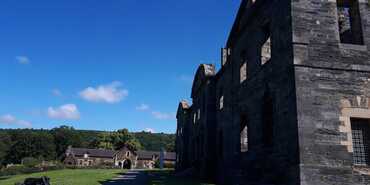 From Hendaye to Roscoff in 15 segments