What you get at Accueil Vélo cyclist-friendly establishments
All the details about the Accueil Vélo (Cyclists Welcome) brand and its partners
The Accueil Vélo brand is true leader in bike tourism that guarantees cycle tourists hospitality and high-level services along La Vélodyssée.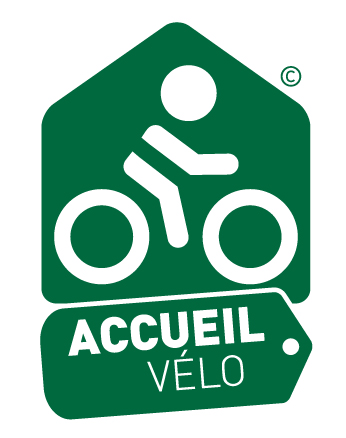 Accueil Vélo partner businesses:
✔️ are located less than 5 km from La Vélodyssée
✔️ have the equipment cyclists need, like secure bike storage and a repair kit
✔️ provide a warm welcome to cyclists (tips, useful information, weather forecast, etc.)
✔️ have services designed for cycling trips like baggage transfer, bike rental and washing, and clothes washing and drying.
Accueil Vélo establishments include:
accommodation
bike repair shops
bike hire shops
restaurants
tourist attractions
tourism offices
The French national Accueil Vélo brand is implemented by local tourism authorities under the guidance of France Vélo Tourisme to provide the best hospitality to cycle tourists all along La Vélodyssée.
How can you find an Accueil Vélo accredited business? 
You can search for a Accueil Vélo location using the search engine.
Our check out the following pages based on your needs and interests: 
---
Become an Accueil Vélo establishment
Are you a tourism professional? Do you want to become an Accueil Vélo business? See our guidelinesi page to learn more about the process. 
Become an Accueil Vélo Establishment