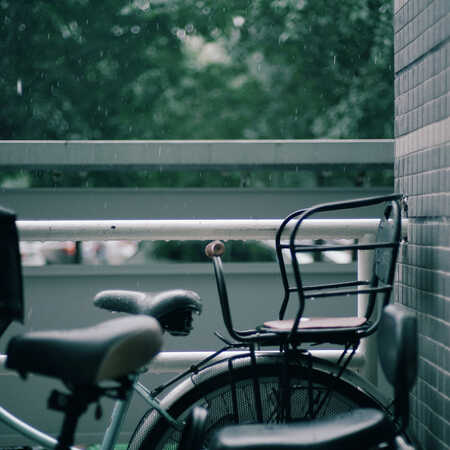 vélo et pluie © Cestsibon - Unsplash
Homme sous la neige © Iris - Unsplash
south
Bad weather cycle gear
Whether riding for fun or heading to work, nothing will stop you from getting on your bike in any weather, as long as you have the right equipment.
While awaiting your next cycle tour on La Vélodyssée, you'll want to go on some short, relaxing rides. Nothing should stop you from heading out on your bike, not even rain, wind or snow. But no one wants to be soaked, cold or otherwise miserable along the way.  So what cycle gear do you need when the weather conditions aren't in your favour? 
For more in-depth info, check out the articles at Citycle and tips from bike experts at Abicyclette (just a sample of what's available).
Did you like this?
You may also be interested in this...