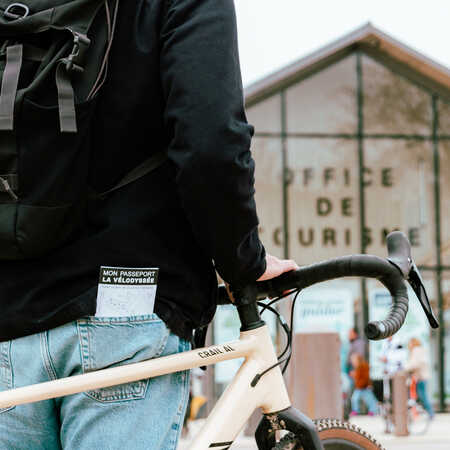 Le Passeport La Vélodyssée
south
Order your La Vélodyssée Passport
Your trip on La Vélodyssée is already scheduled, so don't waste any time ordering your La Vélodyssée Passport!
👉 The La Vélodyssée Passport, instructions for use:

📧 Order your La Vélodyssée Passport and collect it from the Tourist Office at or near your departure point.
🔖 On the day of your departure, collect your La Vélodyssée Passport from the Tourist Office and have it stamped on your first journey.
🚲 Once you've started your cycle journey, get your passes stamped in the Tourist Offices partnering the operation
🤳 Share your photos of completed passports and stamps on social networks... #lavelodyssee / #velodyssee
🗨️ Give us your opinion on the La Vélodyssée Passport
📝 La Vélodyssée passport order form
This form enables you to obtain by e-mail the collection voucher to pick up the Passport free of charge in one of our partner Tourist Offices. (see the list)
🌱 The La Vélodyssée Passport gives you access to low-carbon offers!

In order to promote soft mobility, more than 20 service providers located on the La Vélodyssée route have already committed to offering a preferential rate or any other benefit to cycling tourers on presentation of the stamped and dated Passport. Discounts, bike passes, free breakfast... here are just a few examples of low-carbon offers to be found on La Vélodyssée! 👇
See the low-carbon offers on La Vélodyssée
However, we are still at the experimental stage, thanks to the participation of certain pilot regions. For the time being, therefore, the distribution of these low-carbon offers may not be uniform along the route.