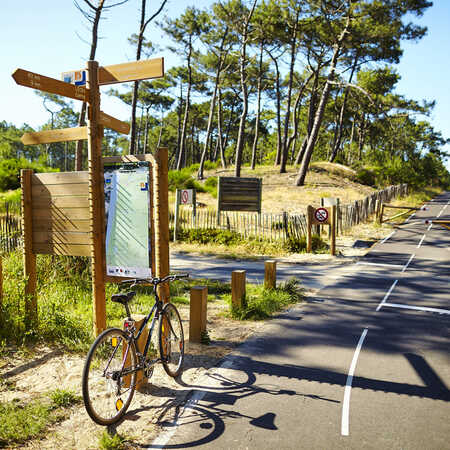 Panneau de signalétique sur la Vélodyssée - Forêt des Landes © La Vélodyssée ® A.Lamoureux
south
A 100% fresh air route in the Landes
4 days of outdoor activities
Experience a concentrated cocktail of sensational thrills with this route in the heart of the pine forests! Just imagine: climbing to the top of a lighthouse + cycling through a forest + surfing the Atlantic waves + paddling up the Courant de Contis river = a 100% fresh air break in the Landes !
Stay for 4 days in an Accueil Vélo accredited Landes campsite, explore the surrounding pine forests and make the most of all the activities. The kids will be thrilled! 
The highlight of this route: climbing the 187 steps of the Contis Lighthouse to admire the 360° panoramic view over the Ocean and the forest. Breathtaking!
Map
Tailor-made itineraries
favorite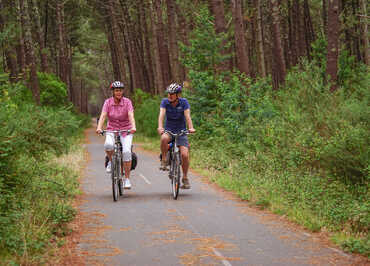 favorite