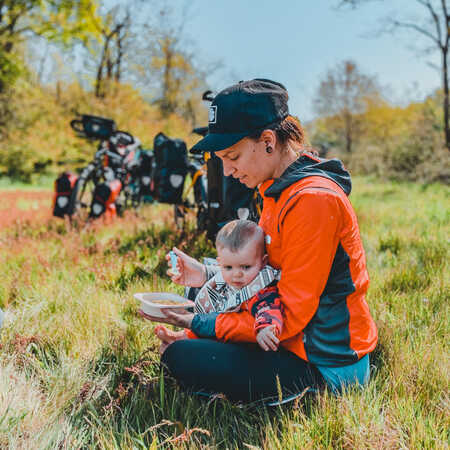 food break for mom and baby © 20000lieuxsurlaroute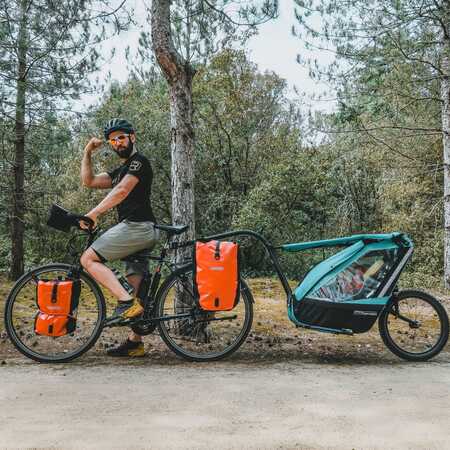 © 20000lieuxsurlaroute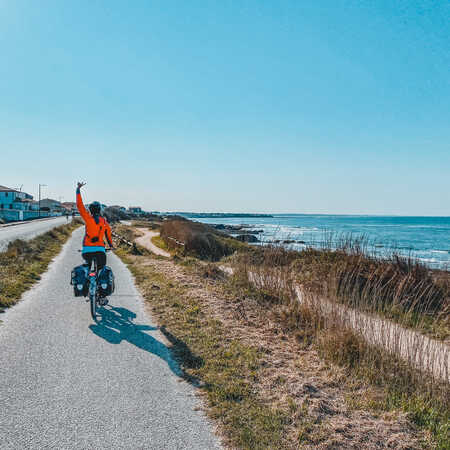 Clémence à vélo sur la piste en bord d'océan © 20000lieuxsurlaroute
south
First bike trip with an 8 months old baby
300km de Nantes à La Rochelle, entre préparation d'un voyage futur et découverte du voyage à vélo pour Zoé.
In anticipation of the crossing of South America by bike for this young family planned for October 2021. They wanted to test their equipment and above all, to make their 8 months old daughter discover cycling. What better way than La Vélodyssée to get into the saddle?
A very conclusive experience!
We loved taking our time, traveling calmly at the baby's pace. A return to our roots, which confirms us in our will to travel by bike as a family.
Little bonus: the family is committed to the planet, as the kilometers go by, they pick up the waste left on the bike routes! 
Follow the adventures of the family on their website, Facebook et Instagram.