By the water, Nature & small heritage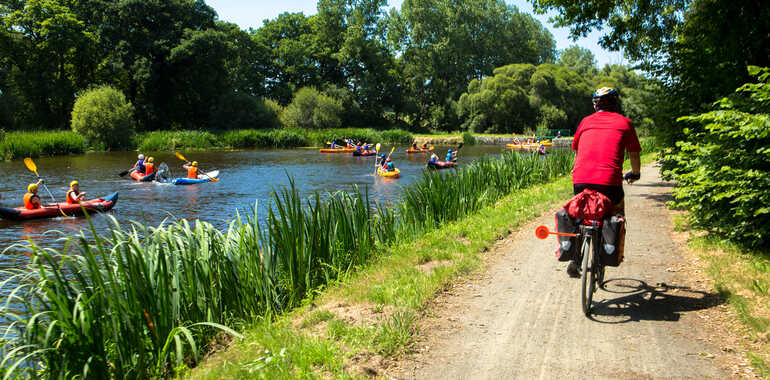 La Vélodyssée goes up past the Kergaden Lock on the Nantes to Brest Canal. The large wooded cutting at Glomel conjures up images of the bad old days of history when the Canal was dug out by prisoners.
Itinerary
Greenway from Carhaix to the Canal.  Then a fast section on the towpath.  Take care towards the D 83 crossing at the Goariva Bridge and the D 790 at Pont Auffret. 
Connections
Glomel is accessible via a pleasant coastal route.
Take care when accessing Rostrenen:  the small hilly roads are open to general traffic.