By the water, Nature & small heritage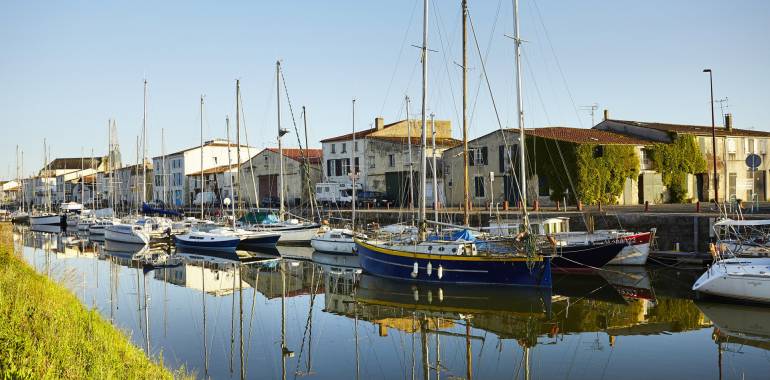 Nature takes centre stage during this leg of the journey, as you cycle past the water that flows through the charming canals which join the Poitevin marshes. We pass Marans, the ancient watchtower on the estuary of the Niort Sèvre which looks out over the marshes, and follow the canal that leads us to La Rochelle and onto the ocean.
Itinerary
Greenway along the Marans Canal to La Rochelle except for a tricky undeveloped section of path to Dompierre-sur-Mer.  Cycle lanes continue right into the centre of La Rochelle.
Did you like this?
You may also be interested in this...
They did it!
favorite
A cycling holiday with 470 km from Nantes to Royan