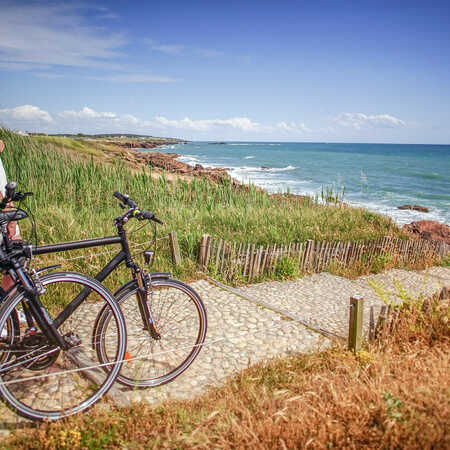 La côte rocheuse & Le Puits d'Enfer aux Sables d'Olonne © Aurelie Stapf – porteurdesonge.com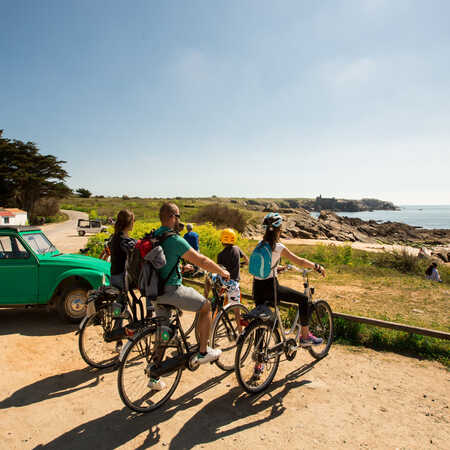 velo a l'ile d'yeu © A. Lamoureux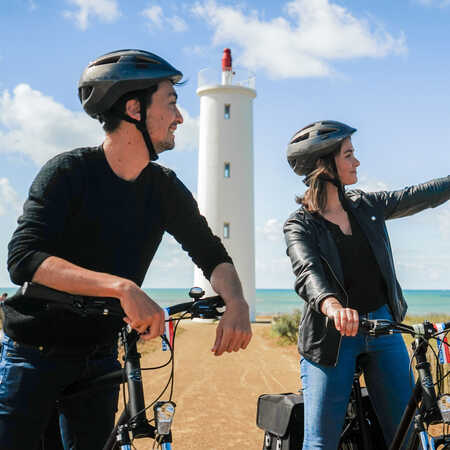 La Corniche vendéenne © Aurelie Stapf – porteurdesonge.com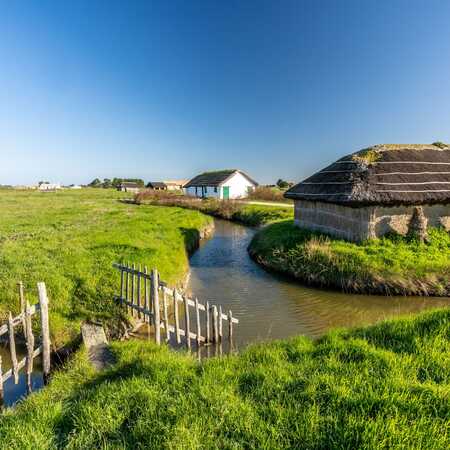 LE DAVIAUD_LA BARRE DE MONTS_site touristique_Stéphane Grossin_Vendée Expansion © Stephane GROSSIN - Vendee Expansion
south
Vendée cycle routes from north to south: an adventure!
Explore the diverse landscapes of the Vendée region: dunes, forests, wetlands, and rocky coastline
This is the perfect trip to see all of Vendée's natural wonders: from the polders of the Breton wetlands to the canals of the Poitevin wetlands, with visits to Les Sables-d'Olonne, Saint-Gilles-Croix-de-Vie, and Ile d'Yeu along the way. It's a journey that brings together the ocean, great food, great people, and some lively locales.
Highlights of the itinerary: Of the 210 km of cycling trails that extend along the coast, over 60% are reserved for cyclists. You can discover these varied landscapes in total safety. Throughout the itinerary, you'll alternate between sport activities, visits to notable sites, and sampling delicious dishes.