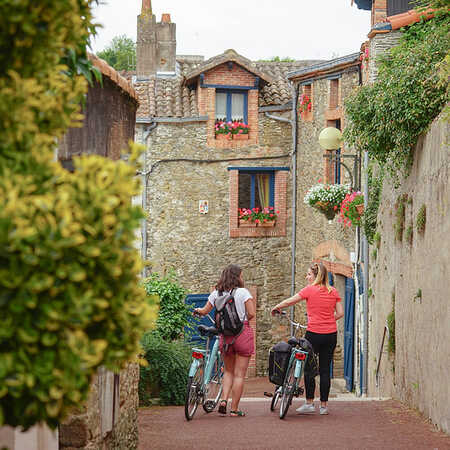 © La-Velodyssee_ Aurelie-Stapf
south
One Way bike hire
Roaming by bike within the reach of everyone !
To make your cycling trip easier and give you peace of mind, there are alternative solutions for transporting your bike and managing the logistics of your luggage.
It's possible to pick up your bike at point A and return it to point B at the end of your stay, these are the "One Way" packages.
Bike rental compagnies present on La Vélodyssée !
🚴BicyBAGS offers bike rental and delivery from  Nantes <> Hendaye
       ☎️ Are you interested in this rental company? You can contact them by phone 05 49 76 92 56 or by mail contact@bicybags.com 
🚴LocaPino offers rental and delivery of Hase Pino tandem bikes from Roscoff <> Hendaye
       ☎️ For further inforamtion, contact them by phone 07 68 77 95 77 or by mail locapino@locapino.com 
        
One Way Rental compagnies by Région 
Did you like this?
You may also be interested in this...