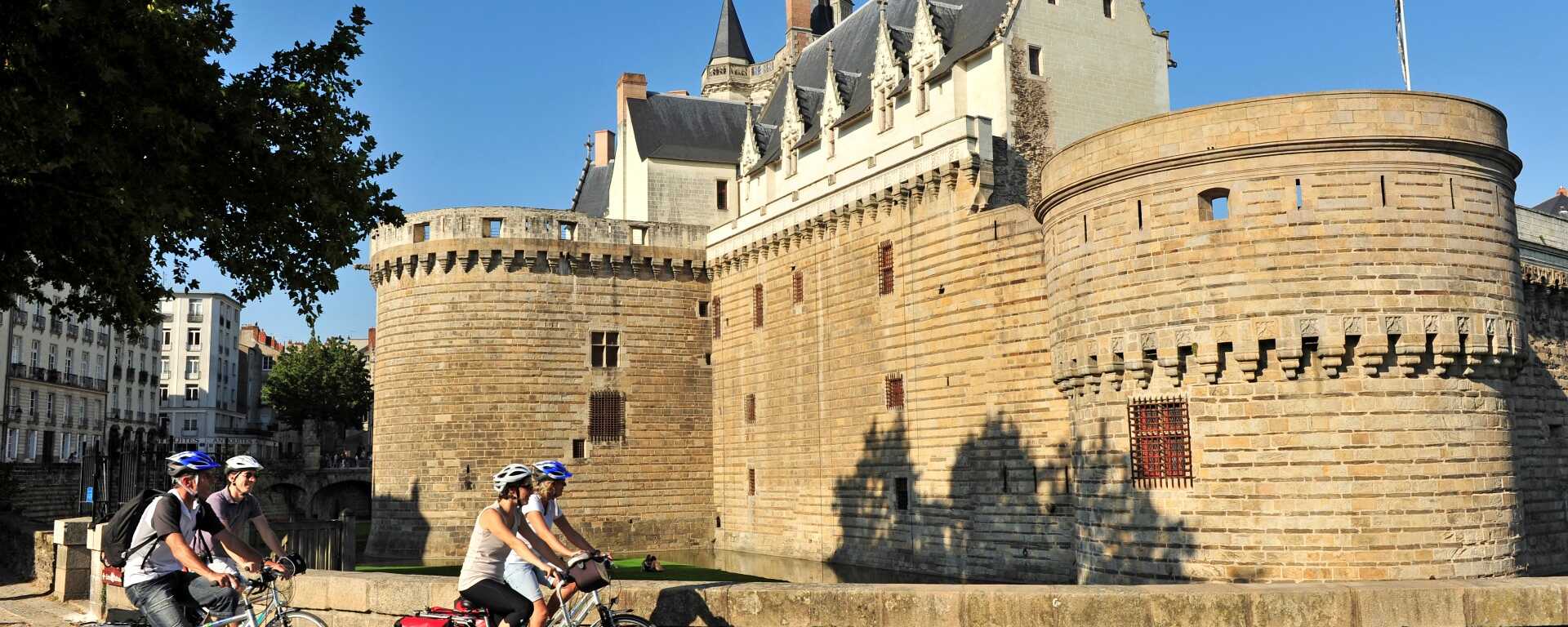 Castle of the Dukes of Brittany
The last castle on the banks of the Loire before reaching the Atlantic, the Castle of the Dukes of Brittany is a compelling part of Nantes' heritage.
Built by François II and his daughter Anne of Brittany, it shelters a residential palace with elegant facades.  The Castle also houses the very interactive and hugely interesting Nantes History Museum, dedicated to the history of the site and the town. The courtyard, ramparts, gardens, moats and nighttime illuminations are well worth seeing.