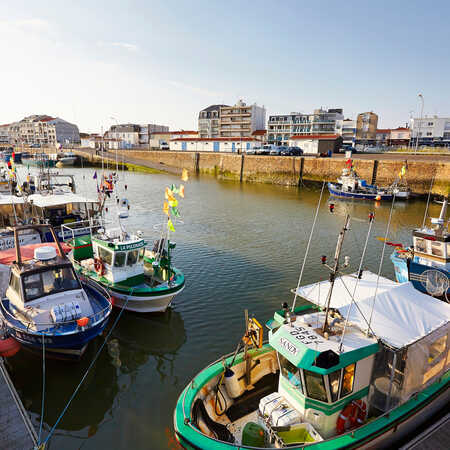 La Vélodyssée de Nantes à La Rochelle © © La Vélodyssée® - A. LAMOUREUX
south
La Vélodyssée from Nantes to La Rochelle
Long trip (more of 7 days)
Proposed by Abicyclette Voyages
From one port to another, follow in the tracks of those who forged modern-day French naval power.
Discover authentic scenery, like the Marais Breton waterlands, harbours with brightly coloured houses and fishing boats, oyster parks, and long sweeping beaches lined with sand dunes.
Did you like this?
You may also be interested in this...