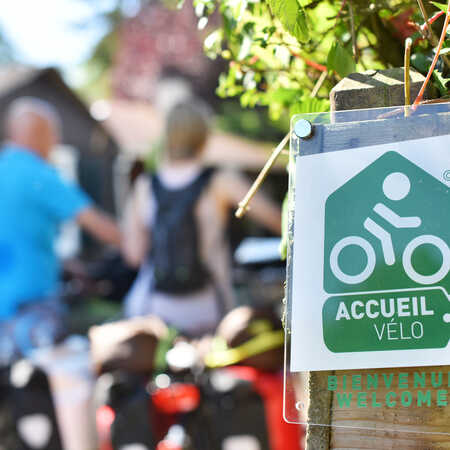 © J. Damase
south
Find Accueil Vélo tourist attractions
There are more than 80 Accueil Vélo (Cyclists Welcome) tourist attractions on La Vélodyssée for a stress-free visit and fun activities guaranteed!
SEE THE MAP OF ALL ACCUEIL VÉLO TOURIST ATTRACTIONS
Accueil Vélo tourist attractions provide the following services:
*this service not offered at all locations
directions_bike
less than 5 km from the itinerary
local_parking
1 bike parking area
water_drop
1 drinking water point
electric_bike
1 charging socket
luggage
1 luggage locker*
You might also like...
What is the "Accueil Vélo" (Cyclists Welcome) accreditation scheme?
"Accueil Velo" is a national accreditation scheme guaranteeing a high quality of welcome and services for cyclists using French cycle routes.