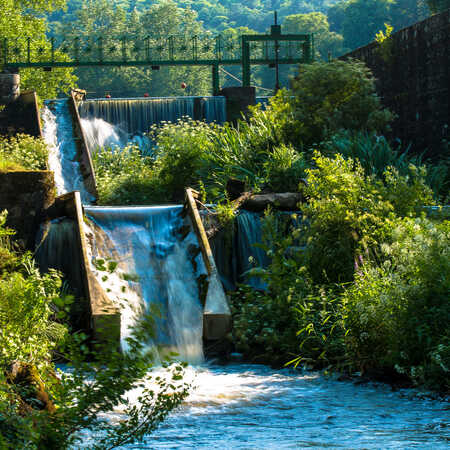 © S.Boursier
© A. Lamoureux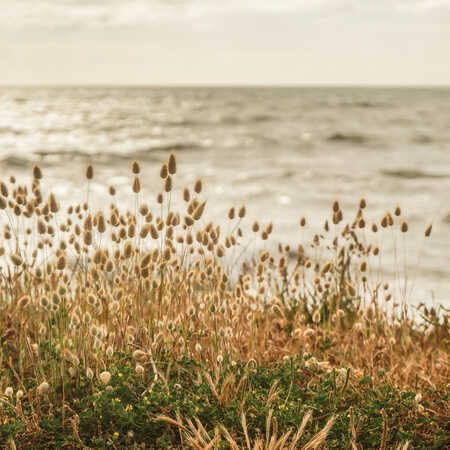 © A. STAPF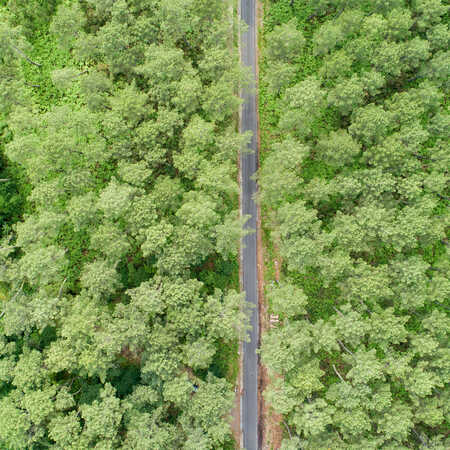 © Droner Win Air - A. Stapf
south
The 10 Commandments of Sustainable Tourism
Tips for responsible tourism as a cyclist!
Travelling by bike is itself a form of sustainable tourism. It's a type known as "slow tourism." However, more broadly, responsible tourism isn't all that complicated! You can be a good citizen of the world by following these 10 Commandments of Sustainable Tourism.
1 - Thou shalt care for the nature around you 🌿
Pay attention to the nature around you and enjoy it while respecting it! Flowers, plants, insects, birds, trees, and more: nature offers us everything it has and anyone can take advantage of it. That means we have to respect it, no matter what.
Beautiful though the hollyhocks, hydrangeas, and fruit trees may be, leave them intact! Some species are rare or protected and you may not know it. So, the best thing you can do is to remain hands-off and enjoy the spectacle with your eyes (and nose).
Similarly, you should avoid disturbing animals in your environment. Though they may be cute, the animals you come across on La Vélodyssée are wild and if you feed them, it may cause harm to their eating habits.
 
2 - Thou shalt collect ALL of thy waste ♻️
You must leave nothing behind. Even though it's rare to find a rubbish bin in a natural setting, you must collect everything and throw out your waste later once you find a bin. Don't forget to bring a small rubbish bag (when possible) to collect any waste in a single place before you get back on your bike. Service areas are available along La Vélodyssée. You can stop at one to eat and then dispose of any rubbish in the bins provided there.
Il est aussi possible de participer à une collecte de déchets lors de son voyage. Vous pouvez l'organiser ou contacter des associations à cet effet comme Camel'Idées de l'Atlantique.
3 - Thou shalt buy local  👨‍🌾
While travelling responsibly on La Vélodyssée, every place you pass through will have its own local products! Take the opportunity to buy in-season produce from local producers or to eat at independent restaurants. Your culinary experience will be all the better for it and you'll be supporting local farmers while contributing to the local economy. Along La Vélodyssée, there are many businesses with sustainability efforts and you can also choose to support these socially responsible places!
And if you want to bring home souvenirs or gifts for loved ones, what could be better than buying from local artisans? Their goods can sometimes be more expensive, but they're of better quality, are more environmentally friendly, and are better for society. 
We can recommend:
Plaisirs et Traditions in Pontivy
Le BonPicNic, perfect for a meal out in nature with fresh products from local artisans and retailers. Available on the route of La Vélodyssée in Nantes only (for now).
4 - Thou shalt stay in eco-certified lodging  🏡
When making reservations for places to spend the night, prioritise places that are environmentally friendly. There are plenty such hotels, holiday cottages, and campsites along La Vélodyssée. European certifications (like Ecolabel) are the most common and the most reliable. 
Par exemple : 
5 - Thou shalt not forget thy water bottle 💧
Single-use plastic bottles are a no-no, and that's especially true when you're doing sustainable cycling tourism. You should carry with you (and buy before you leave, if necessary) a reusable metal or plastic water bottle. That's one less piece of rubbish you'll be generating, which means doing something good for the planet!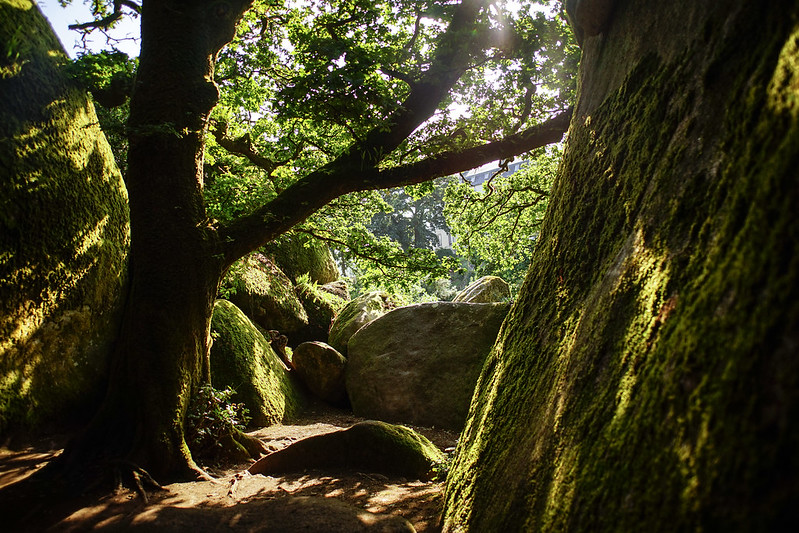 Forêt de Huelgoat - © La Vélodyssée - Aurélie Stapf
6 - Thou shalt participate in fun activities that are eco-friendly 🏄‍♂️
While doing your responsible tourism, you'll have to take a break and get off your bike from time to time. Whether it's lounging at the beach, visiting a museum, or participating in nautical sports, there are lots of non-cycling activities. In terms of nautical activities, choose ones that don't use a motor, like paddleboarding, pedalo boating, and canoeing. And to be a perfectly responsible tourist, choose spots near La Vélodyssée!  
We recommend (just a sample of what's available): 
Other fun activities (including for families) can be found on this page.
7 - Thou shalt take thy time ⌛
It may seem like a cliché, but it's true. Sustainable tourism by bike is the perfect way to take things slow. You listen to your body and go at your own pace. The route of La Vélodyssée offers a wealth of varied nature and landscapes. On a Vélodyssée adventure, you take in the smells, you observe and listen to the flora and fauna around you. If you pause your ride for a few minutes, you can truly feel how connecting with nature does you good.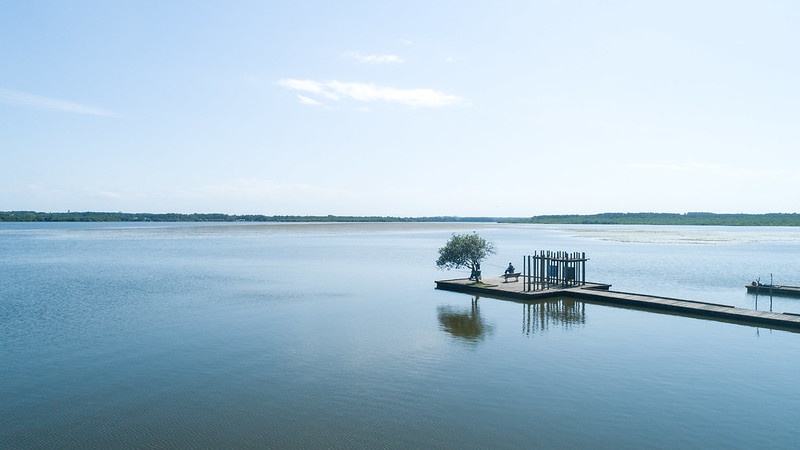 Lac de Soustons - © La Vélodyssée - Drone Win Air - Photographe Aurélie Stapf
8 - Thou shalt be courteous and follow the route 🗺️
Although you have options to follow variations of La Vélodyssée, you must always ride on an official route. By doing so, you respect the local residents and nature, given that you will be on a path intended for cycling, ensuring peace and harmony along the route. In protected zones, only access designated areas for visitors and go no further, particularly in the dunes of the Atlantic coast, which are very fragile ecosystems and are very often protected.
Additionally, cyclists must follow the Highway Code: you must be vigilant, stop at stop signs, and obey traffic lights.
To practise responsible tourism, you must show respect to the locals, their ways of life, their customs, and their culture. Travelling off the beaten path means you have to make an extra effort to respect local customs. Additionally, you should respect other travellers, including walkers and families that you may come across on the path. 
9 - Thou shalt choose the right equipment ⛺
When you put it that way, it sounds obvious, but not all equipment is socially responsible. And we're not just taking about tents and bicycles, but also bathing costumes, bath and beach towels, trainers, and more. To be as socially responsible as possible with the clothing and equipment you bring with you, you should opt for natural materials and avoid materials that are chemically treated or made from petroleum products. That's not such an easy thing to do: for example, bathing costumes are almost always made from polyamide (nylon) or polyester, which are petroleum-based plastics. However, more and more companies are offering travel and hiking garments and equipment designed to be eco-friendly. So, choose dynamo torches and solar chargers! 
The same is true for sunscreen. It's very important to protect your skin from UV rays. You can't do without sunscreen, but you can make wise decisions about which products to use. Not all sunscreens are eco-friendly. Many contain chemicals that pollute the ocean and affect fish and corals. So, try to choose an environmentally friendly and healthy sunscreen. The French environmental news site Reporterre published an excellent guide on this subject that you can read here. 
10 - Thou shalt keep doing all this, even at home! 💪
If you can follow these 10 Commandments while on a cycling holiday, there's no more excuse for not doing these things at home! 
What about you? What are your tips for being a responsible citizen of the world while travelling by bike?
Did you like this?
You may also be interested in this...