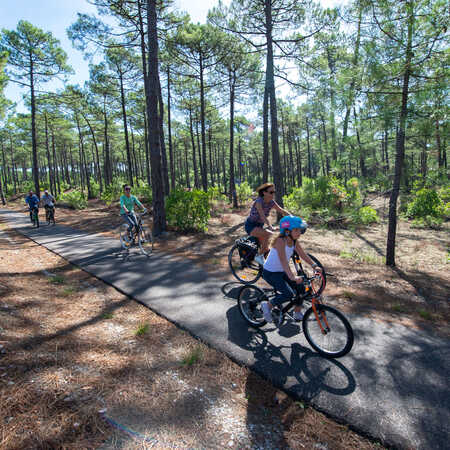 De Royan à l'île d'Oléron en famille © Safrantours - © Paul Villecourt
south
Determine cycling route difficulty on La Vélodysée
A cycling itinerary for beginners and families
Various criteria can be used to assess a route's difficulty:
the type of paths used and the type of road: greenways, cycling paths, roads, shared or unshared roadways
➡️ more than 70% of La Vélodyssée's route is car-free
 
the surface type: is it smooth, rough, etc.?
➡️ In general, La Vélodyssée is easy to ride, but in certain places in Brittany, the Loire-Atlantique department, and the Charente-Maritime department, the surface material on certain paths may be irregular and stony, and at times the surface may not be as easy to ride on as tarmac. But it is nothing like mountain biking!
 
the presence of motorised traffic
➡️ the route is mostly on car-free lanes, however crossings in large and medium-sized towns can be stressful and require caution. During the summer months, the few sections of shared roads along the coast are very busy.
 
the state of markers
➡️ La Vélodyssée is marked with signage in both directions between Roscoff and Hendaye
 
the topography/elevation profile 
➡️ the cycling route is generally flat, with some exceptions
All of these reasons make La Vélodyssée an especially good cycling route for families, people who prefer to ride on greenways.
🔎 Close look at La Vélodyssée's elevation profile
Some more difficult sections
Did you like this?
You may also be interested in this...