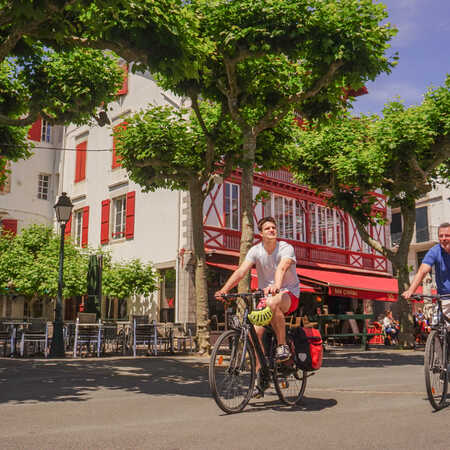 Saint-Jean-de-Luz © A.Stapf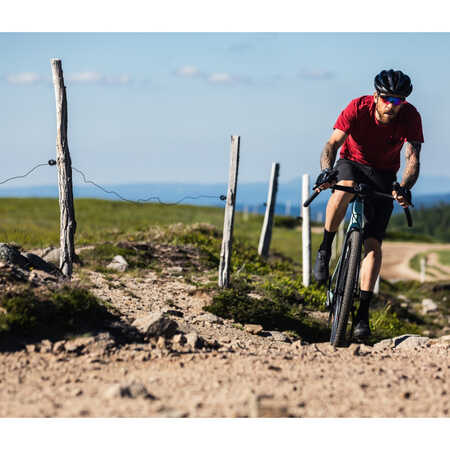 Vélo gravel électrique moustache © Cyclable
south
Focus on pedelec bikes
Trying to decide between an ordinary bicycle and a pedelec? Here are some important points to guide your choice
While going on a cycling adventure may seem like an impossible feat for some, pedelecs offer a perfect alternative to make that dream a reality!
What is a pedelec?
The pedal electric bicycle, or pedelec (also known as an electric-assist bike, or EAB), is a bike like any other, except for one important difference! It's equipped with a motor powered by a battery that activates when your pedal. You can find pedelec versions of all sorts of bikes: city bikes, hybrid bikes, mountain bikes, racing bikes, folding bikes, and more.
Don't sweat it!
With an electric bicycle, not only can you go farther, you can also pedal for longer. So, the pedelec is your best friend, whether you're commuting to work or going on a weekend adventure. The choice is yours!
Should I buy or rent?
Unless you're buying a used EAB, you'll find it difficult to find one for less than €800. So, if you don't feel like paying an arm and a leg to get one, consider renting a pedelec! Find partner EAB rental companies on the bike rentals page of the La Vélodyssée website.
Two aspects to think about:
Did you like this?
You may also be interested in this...