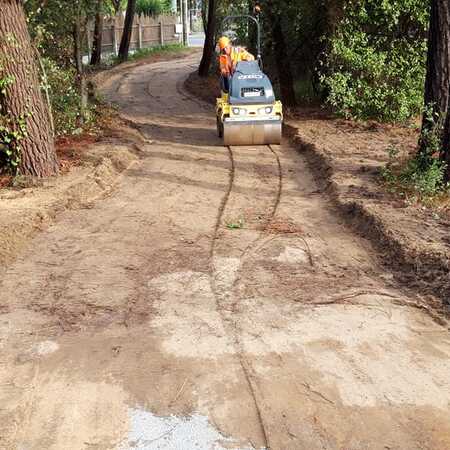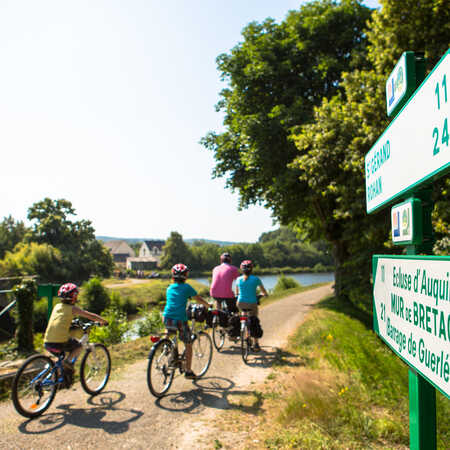 La Vélodyssée vers Pontivy © OT Pontivy S.Bourcier
south
News and work
This section is regularly updated to give you all the information you need!
💡 Useful! View current warnings directly on the stage maps
(lane closures, diversions in place, markings in progress...)
Find out more about the reporting tool
For better visibility, information on roadworks (🟡) and safety (🔴) is arranged from the north (Roscoff) to the south (Hendaye) of the route.
🚨 SPECIAL NEWS 🚨
🔴 Safety info - Fire monitoring for summer 2022 (Gironde + Landes)🔥
Arcachon / Biscarrosse-plage 
Discover the page dedicated to monitoring runway conditions
---
The cycle path on the Noirmoutier bridge is currently undergoing works (until 2024), and crossing the bridge means sharing the lane with other vehicles. For safety reasons, the speed limit for motorised vehicles is 50 km/h to ensure that bicycles and other vehicles are able to share the road.
What's more, crossing the Gois is not recommended for tourists on bicycles. It can be tricky. What's more, it's a submersible route.
---
In the commune of Ondres, the surface has been badly damaged by roots.
These problems have been taken into account by the road manager, who is currently considering how to improve this section.
⚠️This makes passage more complicated for cargo bikes, bikes with trailers, etc.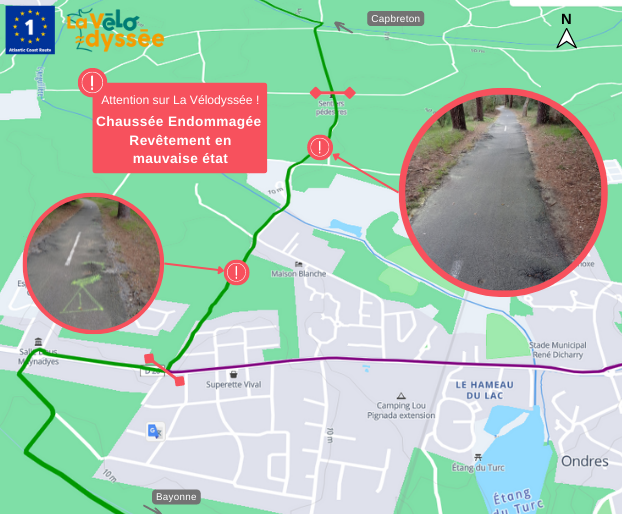 *! Be careful on La Vélodyssée! Damaged pavement. Pavement in poor condition 
---
This stage is marked by a certain amount of unevenness and a heavily degraded surface, even broken up in places. This is due to ongoing network works or to surfaces that have deteriorated over the years. A number of studies are under way to find a solution before resurfacing all the areas concerned, thereby providing cyclists with a safe section. 
We do not recommend this section for families or the uninitiated.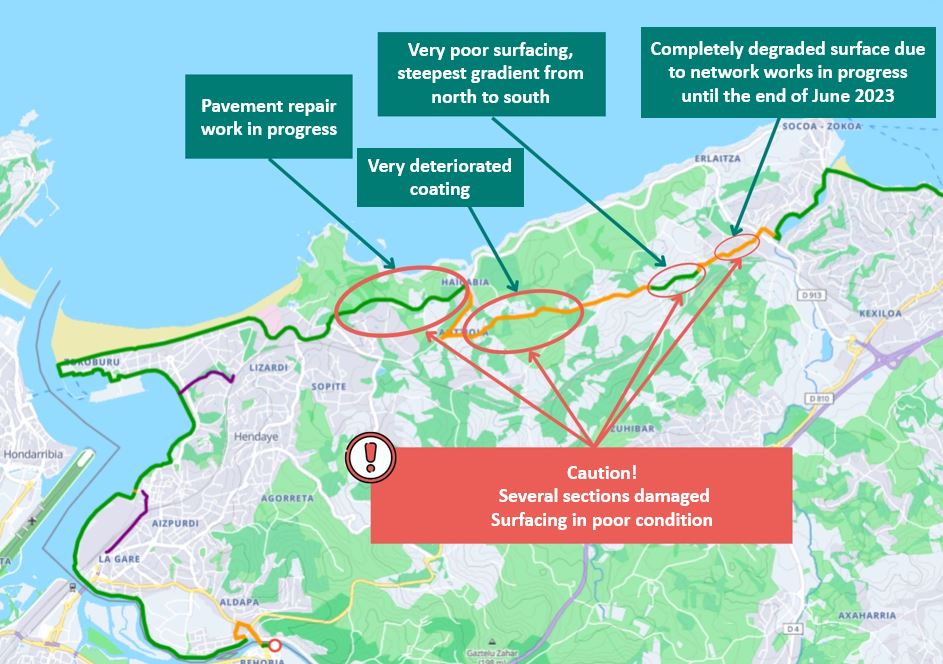 ---