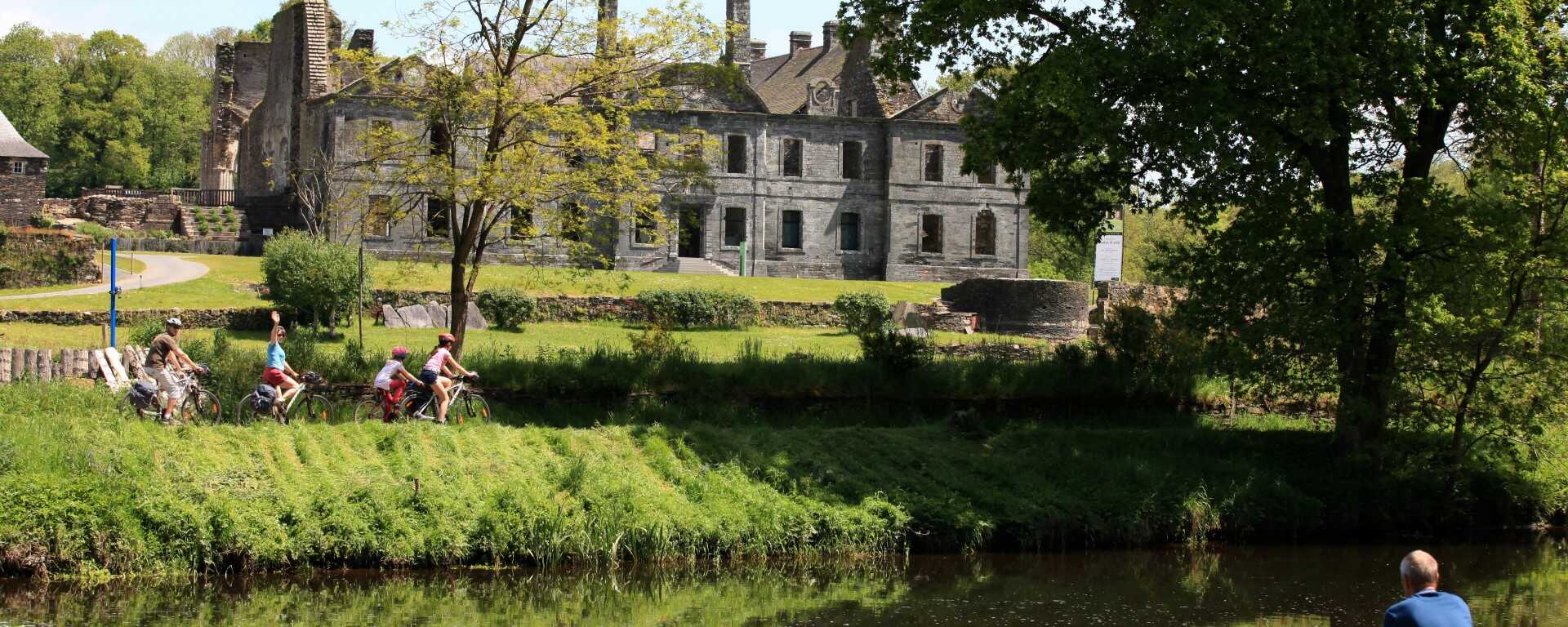 The Abbey of Bon-Repos
Located on the Nantes to Brest Canal, the Cistercian Abbey of Bon-Repos welcomes thousands of visitors each year.
Founded in the 12th century, it once enjoyed great prosperity before tumbling slowly into ruins.  This historical stopping point offers the chance to discover an architectural gem in breathtaking surroundings: in the Quénécan Forest, overlooking the Daoulas Gorge, are the covered pathways of Liscuis (3000 BC). This restored religious monument is celebrated through contemporary art exhibitions and numerous events.