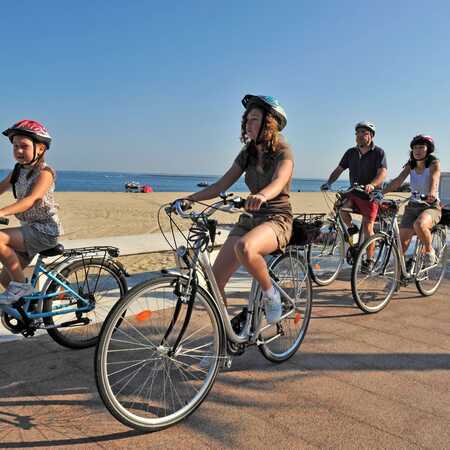 velodyssee en famille © J.Damase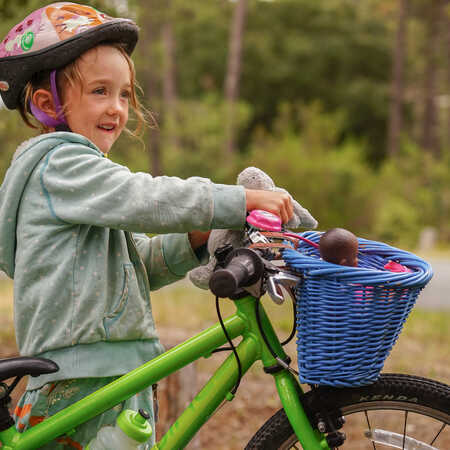 enfant a velo © A. STAPF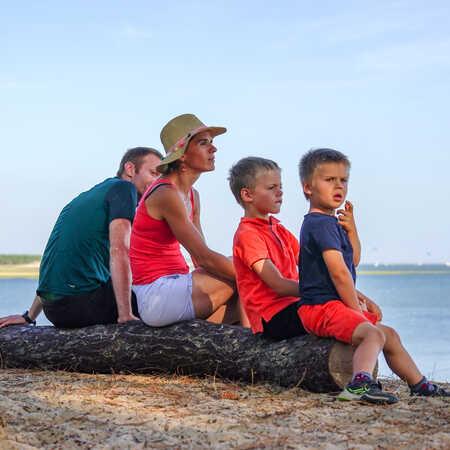 famille au bord de l'eau © A. STAPF
south
A family cycling trip – on the trail to adventure!
Family cycling trips are feasible provided they are properly organised.
Cycling with children takes some adjustments and careful planning. Check out the advice in this article before climbing into the saddle and setting out in search of adventure.
On the La Vélodyssée website, there's a filter that ranks the difficulty of each stage. See the green "Set your own pace" box here.
Family-friendly sections of La Vélodyssée:
---
Cycling with children is not the same as cycling alone or with other adults. You'll need to take more regular breaks. Luckily, there are lots of things to do on La Vélodyssée. Below, you'll find a list of places worth visiting with children, where you'll be able to rest up a little before getting back in the saddle.  
FAMILY ACTIVITIES ON LA VÉLODYSSÉE
There are lots of beaches along the Atlantic coast. Swimming is an activity that everyone can enjoy, so go ahead and have fun!
You can also encourage your children to spot road signs, which besides being great fun, will teach them to be responsible too!