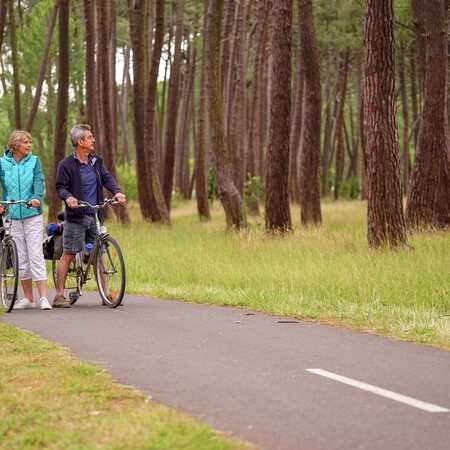 voyager a velo en couple sur la velodyssee © A. STAPF
south
10 reasons to travel by bike
Why heading out on your bike to explore is the beginning of a beautiful adventure. Let's hit the road to freedom!
Touring by bike is something anyone can do, even if they haven't ridden or trained for a long time. All you need is the desire for an adventure. And since you're reading this, chances are you're nearly convinced. Here are ten good reasons that will give you the final push you need to pack your (pannier) bags and bike to head out into the fresh air.
So, ready for an adventure?
First time travelling by bike? We've created a guide to help you prepare for your first trip on La Vélodyssée!
Did you like this?
You may also be interested in this...